Join or switch to the Milford KiwiSaver Plan in five minutes right now or if you're not quite sure where to begin, you can get digital advice in ten minutes before joining.
Join or switch your KiwiSaver account now
Alternatively, you can get expert digital advice and join at the same time.
You can also choose to join offline here. To see our Financial Advice Disclosure Statement, please see Getting Advice at Milford.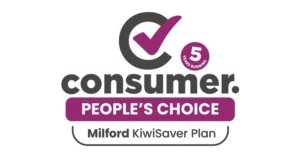 There are a number of ways to invest in our funds. For Individual and Joint investors, you can complete our online application form within 5-10 minutes.
Trusts, Companies and Minor investors can either download an investment pack or request one by post.
Even if you are a Milford KiwiSaver client you will still need to follow the new client process to open an Investment Funds account.
Adding to your Investment Funds account?
You can add both further money or additional fund choices to your existing Investment Funds account.
If you already hold an Investment Funds account and would like to add to it or invest in a new fund, simply login to the Milford Client Portal and follow the steps in the Payments & Transfers section:
If you would like to confirm the bank account and payment details for your direct credit, please see details below:
Bank account number: 02 0500 0907231 000 Please reference your direct credit as follows:
Particulars: Account name
Code: Use Fund Code provided in the Payments & Transfers section of the Milford Client Portal.
Reference: Milford Investor Number (e.g. ML#####).